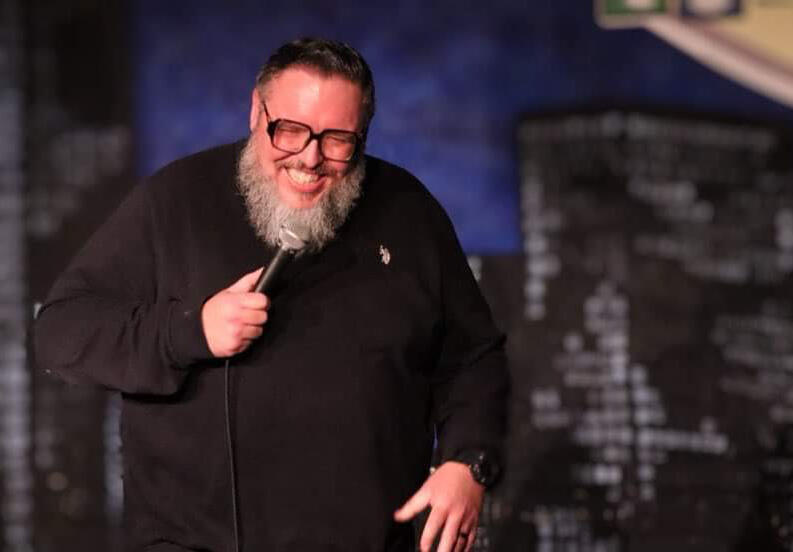 Tom E. Thompson
Tom E. (pronounced 'Tommy') is a big kid who works hard at ignoring adult responsibilities. Refusing to believe that he actually grew up, Tom E. shares stories of balancing his previous party life with his new found role as husband and step-dad to two teenage daughters. His style has been described as "very casual, like he's talking to old friends." Come listen to him explain that he has no idea what he's doing, but he's laughing all the way through it.
UPCOMING SHOWS:
May 21st- God Father Cigar Bar & Bistro, Shelby Township, MI
June 17th- Traverse City Comedy Club, Traverse City, MI
June 23rd- the Sandbar, Harrison Township, MI
June 28th- The Village Cafe & Pub, Pentwater, MI
July 8th- Tawas Bay Resort, Tawas, MI
July 15-16th- the Funny Bone Comedy Club, Columbus, OH
Aug. 10th- Blackstone's Smokehouse, Flint, MI
August 13th- Jack's Place, Flushing, MI
August 26-27th- Summit City Comedy Club, Fort Wayne, IN
Sept. 10th- Dubh Linn Brew Pub, Duluth, MN
Sept. 24th- Northern Lanes, Sanford, MI
Sept. 29th- One Night Stan's Comedy Club, Waterford, MI
Oct. 1st- Tulsa Comedy Club, Tulsa, OK
Feb. 10th- Bay Mills Casino, Brimley, MI
Feb. 11th- Frauenthal Center, Muskegon, MI
Contact:
[email protected]
MERCHANDISE
to purchase merch email me: [email protected]
Selfie Shirt: $20.00Tomedy Train Sticker: Pay what you want!Selfie Sticker: Pay what you want!