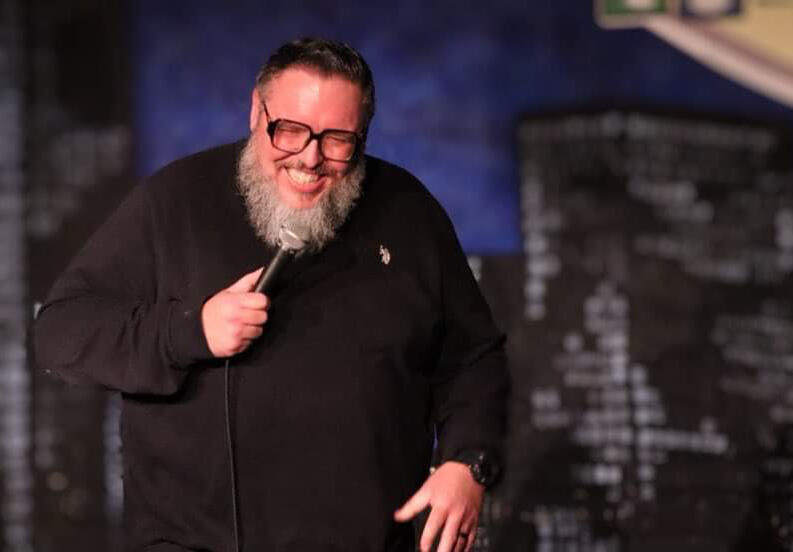 Tom E. Thompson
Tom E. (pronounced 'Tommy') is a big kid who works hard at ignoring adult responsibilities. Refusing to believe that he actually grew up, Tom E. shares stories of balancing his previous party life with his new found role as husband and step-dad to two teenage daughters. His style has been described as "very casual, like he's talking to old friends." Come listen to him explain that he has no idea what he's doing, but he's laughing all the way through it.
UPCOMING SHOWS:
August 13th- Jack's Place, Flushing, MI
August 26-27th- Summit City Comedy Club, Fort Wayne, IN
Sept. 10th- Dubh Linn Brew Pub, Duluth, MN
Sept. 29th- One Night Stan's Comedy Club, Waterford, MI
Oct. 1st- Tulsa Comedy Club, Tulsa, OK
Oct. 8th- the PIT, Bad Axe, MI
Oct. 13th- Gallery Coffee Co., Munising, MI
Oct. 15th- Holly Meadows, Capac, MI
Oct. 21-22nd- Uptown Comedy Club, Benton, IL
Oct. 23rd- The Agitated Grape, Davison, MI
Nov. 5th- Elks Club, Columbia City, IN
Nov. 19th- Elks Club, Grand Blanc, MI
Dec. 9th- Pasquali's, Negaunee, MI
Dec. 10th- Odyssey Fun Center, Sheboygan, WI
Feb. 10th- Bay Mills Casino, Brimley, MI
Feb. 11th- Frauenthal Center, Muskegon, MI
Feb. 18th- Wall Street Pub and Grille, Tiffin, OH
Feb. 25th- the Montrose Pub, Montrose, MI
March 11th- the Wagon Wheel, Portland, MI
April 15th- Dubh Linn Brew Pub, Duluth, MN
April 28-29th- the Funny Stop Comedy Club, Cuyahoga Falls, OH
Contact:
[email protected]
MERCHANDISE
to purchase merch email me: [email protected]
Selfie Shirt: $20.00Tomedy Train Sticker: Pay what you want!Selfie Sticker: Pay what you want!